2.3.2018
Valentine's Day will be here before you know it. Don't get caught the day before looking frantically for a gift! Treat your loved ones with the gift of relaxation or Pilates. Gift certificates are now available and can be emailed to you for convenience. For more information about John Paul, our massage therapist, please click here.
1.14.2018
If you haven't already heard, our Barrel is here and ready to go! We are not offering privates and duets that will combine Barrel and Chair exercises. Talk to people in your class and see if you can find a partner to add another dimension of stretching to your repertoire.
What is the Barrel? It combines ladder rungs with a barrel surface for stretching, strengthening and flexibility exercises. The ladder connects to a sliding base that adjusts to accommodate different torso sizes and leg lengths. With it, we are the only classical Pilates studio in the Heights that offers reformer classes with a Barrel!
1.03.2018
Happy New Year from AATB Pilates! A big thank you to everyone who donated to our Friends For Life Donation Drive. Wishing everyone a wonderful start to their New Year.
12.25.2017
On behalf of the AATB Pilates team, we hope everyone has a very Merry Christmas! As a reminder, we will be open this week and the week of New Year's.
10.05.2017
It's not too early to get ready for the holiday season! Get ahead of the game and get the gift of massage or Pilates class for a friend, family member, or loved one.
09.24.2017
AATB Pilates and Jennifer Klein Physical Therapy is proud to be a sponsor of the 9th Annual Garden Oaks Wine Walk. Come join us on Saturday, October 21, 2017 for a fun evening of 13 different wine and food tasting stations.  The event is hosted by our very own Brenda de Alba at her home on 744 W. 43rd, around a huge and lavishly landscaped backyard in Garden Oaks. Proceeds benefit the Garden Oaks Constable Program.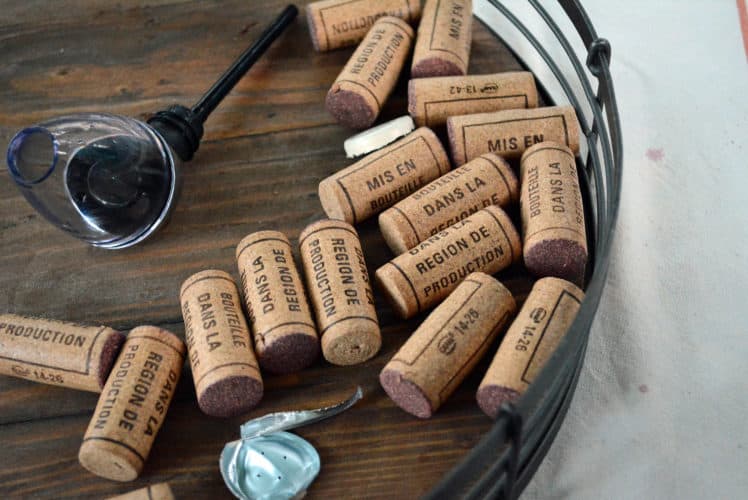 09.15.2017
We are excited to start offering yoga classes at a special introductory rate this month! Please help us giving a warm AATB Pilates welcome to the newest member of our team, Bianca Broman.
Bianca fell in love with yoga a few years ago and has been practicing ever since. She believes that yoga should be the harmonic balance between effort and ease. A good practice will activate every muscle as well as stretch and relax every muscle – a total body experience. Beyond that, a good practice will ignite the spirit as well. She received her 200RYT yoga teacher certification from YogaOne Studios in Houston this year. She specializes in vinyasa, hatha, and Forrest yoga. She also has a Bachelor's degree in science in Geology with a minor in modern languages (primarily Spanish). Her passions include beach bumming, traveling, and spending time with her dog.
Bianca's focus at our studio will be on restorative type of yoga in small groups of three or fewer. Inquire within please for class days and sizes as we are accommodating requests, including private sessions.
07.05.2017
Welcome to our spacious and tranquil studio! We look forward to seeing you in class!
Save
Save
06.14.17
We hope you're just as pumped as we are about stepping foot into our new studio! Coming soon: a trio of brand new classes that will help you strengthen your core, improve your flexibility, and reduce stress.
1. TRX/Pilates combo – workout system that leverages gravity and your bodyweight to build a strong core and deliver a fast, effective total-body workout
2. Aerial Yoga – a spin-off of traditional yoga which combines the traditional yoga poses, pilates, and dance to improve blood circulation, muscle and joint strength, and psychological health
3. Gyrokinesis stool/Pilates combo –  a movement method that addresses the entire body, opening energy pathways, stimulating the nervous system, increasing range of motion and creating functional strength through rhythmic, flowing movement sequences.
Save
Save
06.11.17
We're excited to offer a new test for your nutrition and fitness optimization: cheek swabs! Cheek swabs are a simple and inexpensive genetic test that can help you tailor your diet and workouts to align with your personal genetics.The tests determine the genotypes and corresponding phenotypes of mutations on genes known to be associated with nutrition or exercise based on compiled scientific and clinical research data. Two tests will be available: one for nutrition and one for exercise and fitness. Contact us for more information to order your own swab test!
The nutrition test results include: matching diet type, BMI/obesity/weight loss, food intake, blood sugar, cholesterol, and potentials. This panel specifically looks for mutations in the following genes:
ACSL5, ADIPOQ, ADRA2A, ADRB2, ADRB3, ANKK1/DRD2, APOA2, BCAA associated PPM1K SNP, BCMO1, CCR3, FABP2, FADS1, FTO, FUT2, GC,HLA-DG2.5, IL21, IRS1, ITGB2, KCTD10, LEPR, LIPC, LPL, MC4R, MCM6, MMAB, MTHFR, MYO9B, NBPF3, NMB, PLIN, PPARG, SLC23A1, TAS2R38.
The exercise and fitness test results include: endurance/VO2, obesity risk, muscle cramping/soreness, resistance training, response to exercise, and risk for various pathologies. This panel specifically looks for mutations in the following genes:
MMP3, NOS3, EDN1, FTO, LEP, LIPC, PPARD, ADRB3, NRF2, PPARGC1A, ADRB2, GABPB1 (NRF2), GABPB1 (NRF2), ACTN3, CCL2, LEPR, MYH7, MYH7, ADRB2, FTO, AMPD1, GDF5, intergenic, MSTN, INSIG2, IL15, LEPR, IL15RA, SLC30A8, GABPB1 (NRF2), GABPB1 (NRF2), PPARGC1A, NRF2, INSIG2.
Save
Save
02.01.2017
We are excited to announce that online scheduling will be available this month with new classes and new content!  As always, we will be happy to schedule you in house, if that is your preference. You will still receive confirmation texts.  And now you will have the ability to change your appointments via text or online. Online scheduling will be available as another option to give you control of your schedule on the go!  Click the link below to create a login and to download the free app today!
https://www.mindbodyonline.com/get-the-app
01.01.2017
Introducing the Inaugural AATB Pilates & VO2 Max Houston 5k Run/Walk Club!  We're lacing up and training for the Rodeo Run 5k! If you've ever dreamed of completing an endurance event, then this club is just for you!  Perfect for everyone from beginners to avid runners & walkers.  Led by Lisa de la Vega, Certified Walk/Run Coach and accomplished endurance athlete – marathoner and triathalete – as well as IronMoman finisher.  Lisa was a longtime coach for "Team in Training" benefiting the Leukemia and Lymphoma Society and the Los Angeles and San Francisco AIDS Foundations.  She knows how to motivate you, inspire you and get you across the finish line!  Registration is open NOW! Package programs available. Training begins on January 1st.
10.22.2016
AATB Pilates is a proud sponsor of the 2016 Garden Oaks Wine Walk, the annual fundraiser for the Garden Oaks Constable Patrol Program. The event was hosted by our client, Brenda and her husband, with the theme of "Old Vines" in celebration of European wines. Instructors Jennifer Klein and Heather Norbeck were both in attendance to support the community that Brenda and many of our other clients call home.
Photo from gardenoaks.net
11.07.2016
GYROKINESIS!! Coming soon to AATB Pilates! Stools are on the way!
Here's a great video of Gyrokinesis on the stool demonstrated by Mary Jo Cohen from Portland, OR. The stool is where we'll be starting so check out the video and sign up today and get your spine moving!
Jennifer Klein and Heather Norbeck returned from the Pilates Method Alliance conference in Denver with chalk full of information! Both ladies took a variety of classes and received instruction from first generation instructors who were taught by Joseph Pilates himself!
Heather Norbeck, Pilates Method Alliance, Certified Pilates Teacher, just completed an intense and extensive Cadavar Anatomy course at Bastyr Univeristy! Taught by Pilates teacher and educator Rebecca Leone, and gross anatomist, Dr. Love.  Heather, expanded her knowledge and understanding of the body with hands-on experience examining the muscles and structures of the back, upper and lower extremities, head, neck, and organs of the thorax and abdomen. We are excited to have her back in the studio and apply what she learned at Bastyr University!
AATB Pilates is a proud sponsor of HELMS Elementary's PTA Auction; October 2, 2015.  Thank you Elena for including us in this important event and for your continued support of our studio.
10.20.2015
Renewal Through Pilates
Joseph Pilates believed that we are body, mind, and spirit, and understood that modern daily living could disrupt our natural rhythms and vitality. The practice of Pilates involves synchronizing a few fundamental principles so that our natural born state of well-being is enlivened, and we renew, regenerate and begin again. One of the most simple and powerful principles of Pilates is breathing. With every breath, we cleanse and renew; exhaling carbon dioxide and inhaling oxygen. Practicing Pilates utilizes and enhances the basic, often taken for granted, function. By bending your torso through twisting, flexion, extension, and lateral flexion, these movements make the tissue that encase your ribs and diaphragm more supple and able to expand uniformly and receive more air while inhaling. These bending movements also enable muscles of the torso to contract equally throughout, which creates a more thorough exhale. Precisely coordinating a cleansing breath with the choreography of pilates gradually and gently awakens the body into a dynamic unencumbered flowing rhythm of movement which vitalizes the body and calms and centers the mind, elevating the spirit. The system of pilates is designed to make this possible for anyone no matter their fitness level.
"Lazy breathing converts the lungs, figuratively speaking, into a cemetery for the deposition of diseased, dying and dead germs as well as supplying the ideal haven for the multiplication of other harmful germs. Therefore above other all, learn how to breathe correctly."
-Joseph Pilates, Return to Life, 1945
Online scheduling, including your mobile app, coming December 5, 2017!  This is in addition to texting or calling us for more personalized services!